We'd like to argue that the 1989 version of Batman (from Tim Burton) is the best Batman of all time.  Yeah, we said it. Plus, Michael Keaton is making a total comeback so this just seemed fitting.  While there weren't a ton of actual killer quotes from Batman himself, Jack Nicholson as the Joker was everything.  Here's the 13 best quotes from Batman:
1.  You Wanna Get Nuts?  C'Mon, Let's Get Nuts!!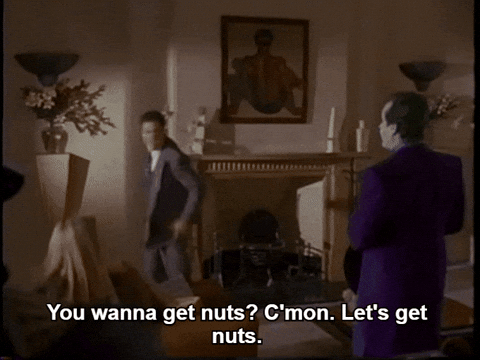 ---
2.  Tell Me Something, My Friend, Have You Ever Danced With the Devil in the Pale Moonlight?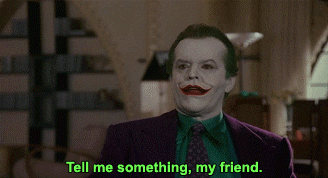 ---
3.  I'm Batman.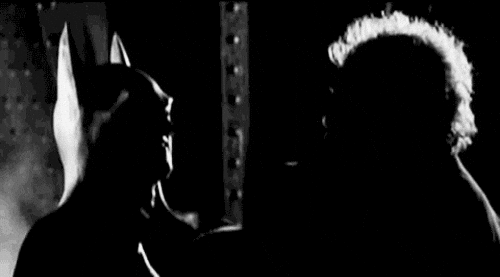 ---
4.  Never Rub Another Man's Rhubarb!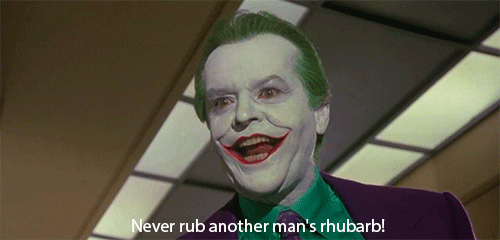 ---
5.  You're Insane!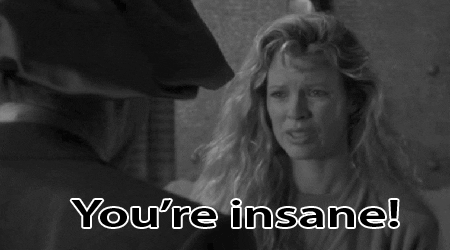 ---
6.  Where Does He Get Those Wonderful Toys?
---
7.  This Town Needs An Enema!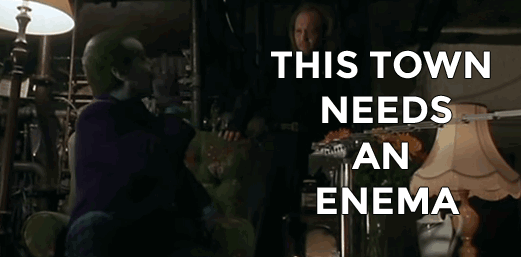 ---
8.  As My Plastic Surgeon Always Says; If you Gotta Go, Go With a Smile.
---
9.  The Pen is Truly Mightier Than the Sword.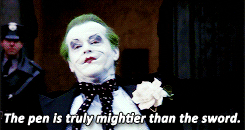 ---
10.  Do I Look Like I'm Joking?
---
11.  I Thought I Was a Pisces.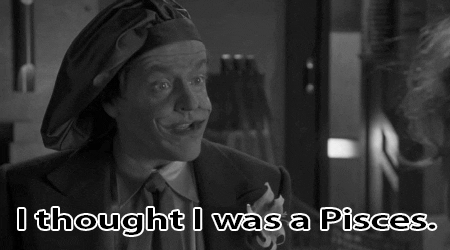 ---
12.  If You Could See Inside, I'm Really Crying.
---
13.  Boo!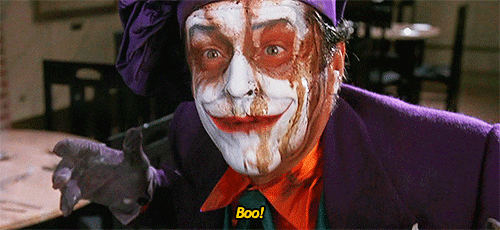 More Movie Quotes:
11 Quotes from The Naked Gun
So I Married An Ax Murderer Quotes
9 Quotes & Gifs from 'Fletch'
The Princess Bride Quotes
The Original Karate Kid Quotes & Gifs
100+ Best Famous Movies Quotes