Because you did grow up with her after all and whether or not you tortured her or she tortured you, she still is your sister and, well, probably your best friend.  Some sisters are totally sentimental and looking for those super thoughtful presents while others are a bit rough around the edges, like to toss back some wine, spout out a few swears, and laugh at all the most inappropriate things.  We like those sisters the best.  But either way, we've come up with the ultimate gift list perfect for any type of sister you may have.  So don't sweat it, we totally have you covered this year.
Shop our picks for some of the best sister gifts in 2023 and beyond!
1.
The Scentbird Monthly Perfume Subscription Box – Shop It Here
Who wouldn't love a new perfume  to try every month!?  Choose from over 450 perfume brands and your sister will get to test-drive it for the entire month based on 4 sprays per day.  #Math  #Perfume #YesPlease
---
2.
The "Other Sisters….You" Unicorn Mug – Shop It Here
Ok, fine.  Your sister really is a total magical unicorn rockstar!  A super fun mug that'll have her thinking of you each time she has her coffee (or when she sneaks her wine).
---
3.
PhoneSoap Smartphone Sanitizer & Cleaner – Shop It Here
Thanks to the genius of PhoneSoap and these UV lights, you can now sanitize your phone as much as you want.  Say goodbye to gross germs and hopefully anything and everything "flu."  This is, for sure, the year to get this one!
---
4.
Alex & Ani 'I Love You Sister' Bangle – Shop It Here
Super cute and comes in silver, gold or, our favorite…rose gold!
---
5.
The 'Sisters are Magical' T Shirt – Shop It Here
Grab one for your sister and one for yourself! This t-shirt comes in other colors like white, pink, yellow, and purple.  Check them out!
---
6.
Barefoot Dreams Cozy Bathrobe – Shop It Here
She'll basically want to live in this one.  It's super comfy, cozy, and feels like being hugged on a cloud. And, yes, that really is a thing!
---
7.
HEY GIRL Detox Tea/Body Cleanse – Shop It Here
Because who doesn't need a detox every now and then?  Plus, it claims to help reduce bloating so sign us up!
---
8.
The Official Dumpster Fire – Shop It Here
So, yeah, it may be funny but it's true.  2023 is a total dumpster fire and, heck, maybe she is too?  Either way, she'll laugh.
---
9.
R. Nichols Breathe Scented Candle  – Shop It Here
The pure, calming scent of lavender in the cutest little jar.  And she totally does need to chill out.
---
10.
The Birchbox Subscription Beauty/Skincare Box  – Shop It Here
For $10 a month ($30 for a 3 month subscription), she'll receive a personalized mix of 5 hair, makeup, skincare, and fragrance samples.  Something just about any sister (even picky ones) will love getting every month!
---
11.
Willow Tree "My Sister, My Friend" Wooden Sculpture – Shop It Here
A great traditional and sentimental option when you really want to say how you feel about her, without having to actually say it.  It's also the perfect pick for your best friend, who's like family too.
---
12.
The Best F***ing Sister Ever Mug – Shop It Here
Great for those with a real sense of humor and while it's kind of a funny joke gift, it's still totally true and no one knows it more than her!
---
13.
VicTsing Shower Speaker – Shop It Here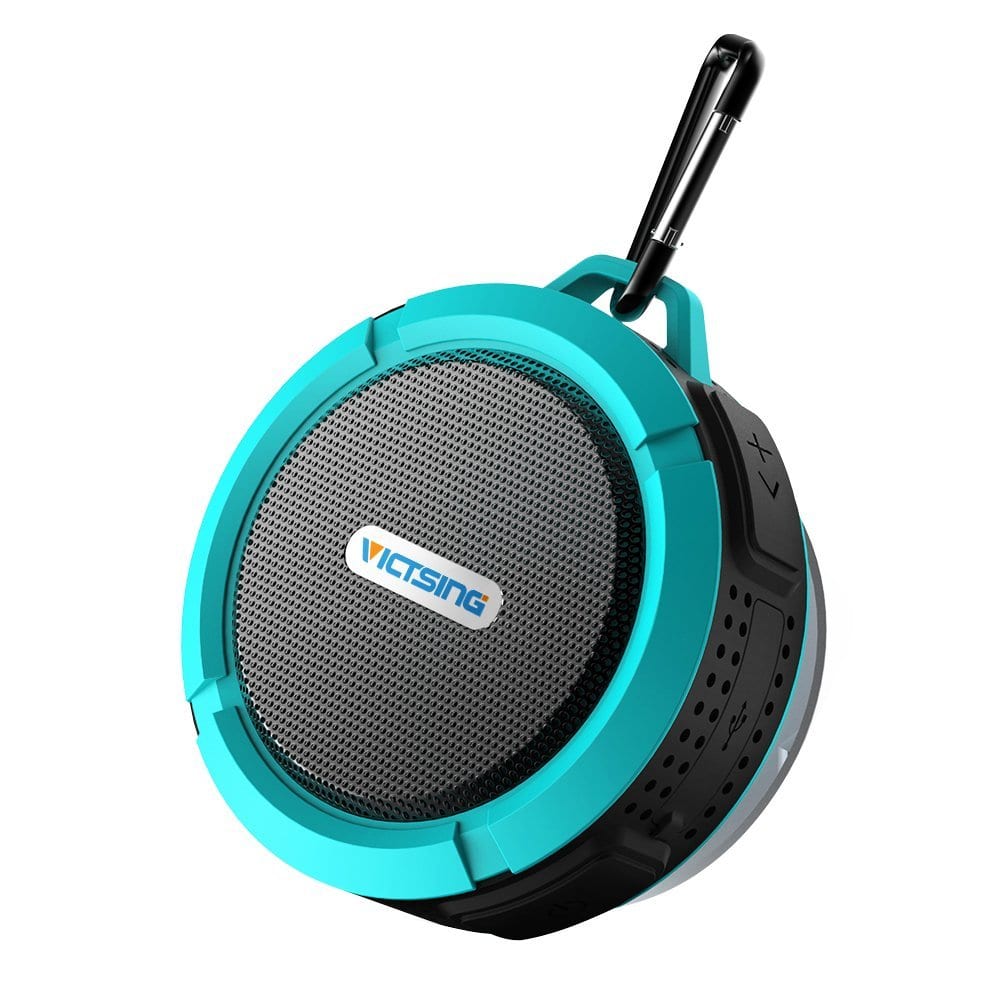 Great for the shower, or the beach, or both!  It's waterproof, powerful, and can even take and make phone calls.  This made one of our top tech gifts for the year so grab one while you still can!
---
14.
Always My Sister, Forever My Friend Trinket Tray – Shop It Here
Finally a place where she can toss her little jewelry bits and pieces and she'll think of you each time.
---
15.
The Wine Wipes For Your Teeth – Shop It Here
If sissy loves her wine (and we know she does) she'll love (and use) the must-have wine wipes for her teeth and mouth.  She can finally say goodbye to merlot-mouth…at least until the next glass.
---
16.
Dogeared 'Reminder Sisters' Pendant Necklace – Shop It Here
---
17.
Glass Teapot with Removable Infuser – Shop It Here
Because not everyone drinks coffee and she is kinda fancy so she'll love this fancy-pants tea pot and maybe she'll even invite you over too.
---
18.
Coco Chanel Mademoiselle Perfume – Shop It Here
The latest best selling perfume this year, she'll love the notes of jasmine, rose, bergamot, orange and vanilla.
---
19.
The Furbo WiFi Dog Cam – Shop It Here
This HD Wi-Fi cam has two-way audio so you can see and talk to your best pal and they can hear you too! Plus, load up their favorite treats and then use the app to dispense them even when you're away.  The perfect options especially when she's at work, away for the weekend, or whenever!
---
Even More:
Get Ready For All Things Christmas 2023
Amazing Gifts For all the Women on Your List
Stocking Stuffers They'll All Love
Great Gift Ideas For Teenage Girls or Boys
All the Fenty Beauty She'll Love to Have