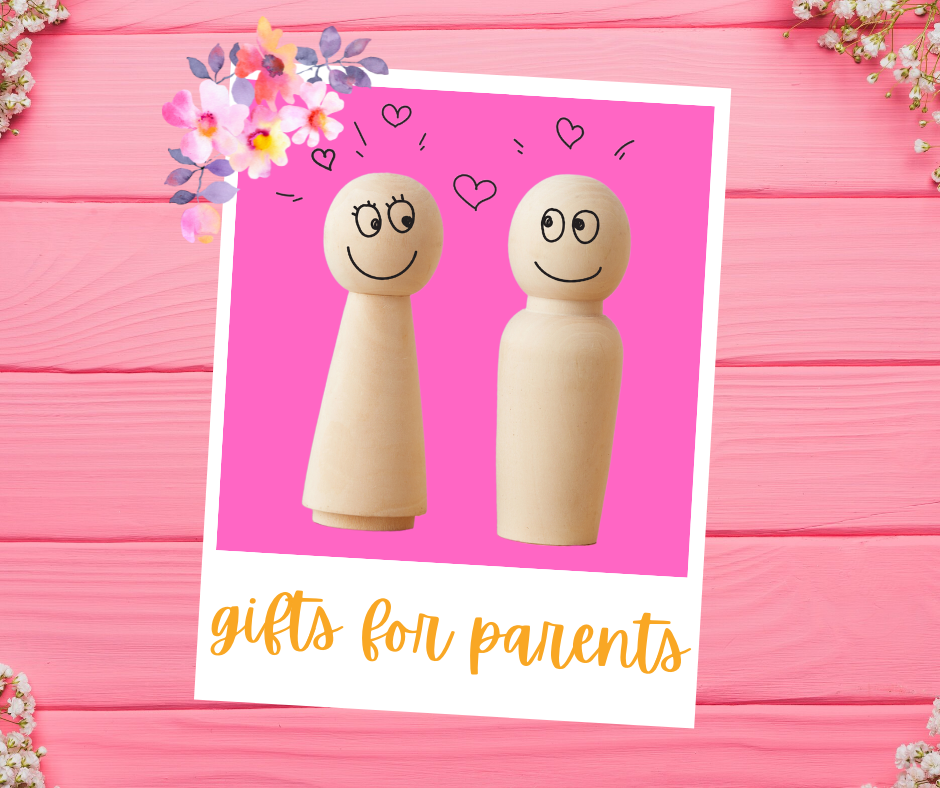 What are you supposed to gift your parents if it seems like they already have everything?  And what if they're older parents – then chances are high they actually do have everything.  If you're typically in a complete state of panic because you've given them gift cards (not that there's anything wrong with that!) for the past 5 years and are looking to get creative this year – we've got some cool ideas below.
Whether your parents are total homebodies, are the type to head out all the time, are surprisingly tech-savvy, or are classic and traditional, we've got it covered.  We've come up with a wide variety of useful and all-in-good-fun gift ideas –  ideal for their birthday, anniversary, the Christmas season, Hanukkah, or just because!  They did give birth to you after all, so you really do owe them.
Check out some of the best gifts for parents who have everything in 2023!  Truth be told, they'll most likely end up returning it all anyway.  Kidding.  Maybe.
PARENTING PINT CHAMPIONSHIP GLASSES
The perfect option when it's time to pour a pint at the end of the day (they deserve it!).  Adorned with fun parent illustrations that are funny because they're true.  Nailed it.  Available in mom, dad, and mom and dad options.
Starting at $15.00 a month
It's never too late to learn. Why not take some really fun classes from some of the biggest celebrities and pros in the world!  You can either gift your parents a one-time class, or give them a subscription so they can take as many classes as they want.  Classes are conducted online and at their own pace – so they can relax and really enjoy themselves.
It's the cutest (and most efficient) way to keep your beers (or other beverages in a can) nice and cold and looking so adorable.  We really can't love these little zip-up coats any more than we do!  These make cute stocking stuffers too.  Sold individually.
WATERPROOF PORTABLE BLUETOOTH SPEAKER
If they love singing in the shower they'll love this portable, bluetooth, wireless, waterproof (phew!) little speaker that packs a punch when it comes to sound.  In fact, it's not just for the shower.  They can really bring it just about anywhere.  This one makes a great gift for tech lovers too.
Sure this one might seem a little cliche, but most parents are really loving these.  It's easy to set up and add pics on the fly for them to view privately.  You can easily send photos and video clips directly to their frame – via the Nixplay iOS or Android Mobile App, Desktop Web App, Email, Google Photos, Facebook, and Instagram.
RECHARGEABLE HEATED MASSAGING STADIUM SEAT
Because wild horses couldn't drag them away from supporting their grandkids at the game.  Except sometimes it's a little chilly, or freezing actually, and maybe those stands are just a little uncomfortable.  And they can bond with the other grandparents at the game when they ask all about these toasty seats. Not to mention it massages as well.  You may want to borrow that.
Perfect for the parents who always needs to take her stuff on the go.  These must-have YETI ramblers are available in tons of fun and classic colors, as well as larger sizes.  These tumblers are a vacuum insulated and feature a MagSlider lid – but most importantly, these nail it when it comes to keeping hot beverages hot and cold beverages cold.
If they love to bake (especially with the grandkids) they'll find this pick useful and will really appreciate the upgrade.  Available in tons of colors, from classic and standard to fun, retro-vibe shades – just like the good old days.
Let them easily binge-watch all the hottest must-see shows and movies on Netflix, Hulu, Amazon Prime, and more.  This one is in 4K so things will just look way better.  Oh, and it can be controlled with their voice via Alexa, so you'll get a good laugh watching them scream the wrong name of any movie into the controller.
LOBSTER CARE PACKAGE FOR 2
This is a great option if your need to ship your gift across the miles.  Goldbelly offers a variety of food – from meat, to desserts, and even subscription options to be be shipped from famous restaurants all over the United States!  Check everything out from sweets and treats to surf and turf.  The above option is a lobster care package from McLoons Lobster Shack in Maine.
You can actually get them matching robes (same color or choose different colors).  This is one of the coziest robes around and they'll feel like they're at the spa.  It's lightweight, absorbent and a must-have this season.
They way things are going lately, it's important to make sure our day to day items are clean and free of germs.  The Phonesoap smartphone sanitizer is one of the hottest sellers of the year.  The UV-c lights will get rid of 99.99% of bacteria and germs, while this upgraded model allows them to charge their phone at the same time!
Like most of us, they could use a little help when it comes to misplaced items.  Well now they can find just about everything – without the swearing!  Use your smartphone to make your Tile Mate ring when it's nearby, but out of sight.  This gift set will work with things like their keys, remote control, wallet, tools, and just about anything and everything else!
IROBOT ROOMBA ROBOT VACUUM
$279.99
$101.13 (64% Off!)
Make their lives a bit easier with this top selling robot vac from iRobot.  It's easy to set up and will get under all those places they typically don't like to bend down to clean, like under the couch, under their bed, and more.
Let's hear it for dog parents!  If they're typically on the go and still want to check in on their pup, this HD Wi-Fi cam has two-way audio, so they can see and talk to their best pal –  and they can hear them too! Plus, they can load up their favorite treats and then use the app to dispense them, even when they're away.
Looking for more of a sarcastic gift idea?  If they have a sense of humor, this mug is a friendly reminder of just where Dorothy sent Sophia in The Golden Girls.  Shady Pines, ma!  Perfect for the Golden Girls fan.
They can enjoy a little at-home massage with this simulated hand kneading massager.  Features 8 Bi-directional rotation knots, with optional heating mode and 3 adjustable intensity. Ahhhhh.
KEURIG K-CAFE COFFEE MAKER
A Keurig is a great option if they're not the type to brew an entire pot.  Maybe they like different flavor coffees, maybe one likes decaf (why??), or maybe one doesn't like coffee at all.  You get the idea.  This single serving coffee maker kicks things up a notch with a built-in frother.  Trust us, it's a game changer!