Whether you're looking for a new signature scent, or need a can't go wrong selection to gift to a friend, check out a few of our all time favorites below.
The seasons are changing and it's officially time to update your signature scent.  It's a perfume jungle out there and whether you're looking for the perfect fragrance for your wife, girlfriend, mom or you're just looking for something fresh and new for yourself, we've got you covered.
We know it can be tough buying perfumes online, so it can be helpful to not only rely on the descriptions, but also the user reviews – they can tell the real story.  We're also picky about where we purchase our fragrances, because we've been burned in the past with knockoffs.  Without naming names, we will say that all of our picks come from reputable retailers, like:
Both are completely trusted retailers, so you don't have to worry about the quality, price, or authenticity.
And if you're looking for some pretty decent sales right now, we've discovered the following you should check out to hopefully save a bit:
Check out our picks for some of the best-selling perfumes this season, including a few all natural options for all the "synthetic" haters out there.  What we like best about the options below, is that most of  these can carry you from one season to the next.  Spray yourself a little happy with one of the best smelling women's perfume brands in 2023.
1.
Diptyque Do Son Eau de Toilette
A floral blend of tuberose, orange blossom, jasmine, and marine accord.
---
2.
Armani Beauty Sì Passione Eau de Parfum
A fruity floral that blends rose, and woody vanilla.
---
3.
Lanvin Eclat de Fleurs Eau de Parfum
Fruity and floral, but warm.  Pear blends with a floral bouquet, landing on woody, musky accord.
---
4.
Maison Margiela Replica Under The Lemon Tree
Perfect for citrus scent lover, this features top notes of lime accord, petitgrain essence, and cardamom essence with middle notes of coriander essence, mate absolute, and green tea – followed by a base of cedarwood essence, cistus absolute, and white musk.  She'll totally love it but, believe it or not, it's also a top selling cologne for men this year too.  Who doesn't love fresh scents?!
---
5.
Tom Ford Rose Prick Eau de Parfum
Perfect for rose lovers, this fragrance blends notes of Bulgarian rose, turmeric extract, Indonesian patchouli, Sichuan pepper, roasted tonka, and tolu balsam. 
---
6.
Le Labo Santal 33 Eau de Parfum
A unisex fragrance featuring violet, iris, and a base of cedarwood, leather, and sandalwood.  We love this one just about any time of year and if you're looking to find it at it's best price, we recommend to keep an eye out for it during Nordstrom's Anniversary Sale too.
---
7.
Chanel 'Chance' Spray Perfume
Chanel is always a classic, and this scent is the perfect example of a can't-go-wrong option for your mom.  Fresh, light, fruity, intoxicating and still one of the best selling fragrances of the year.  It's actually one of the best coming from Chanel in recent time, and one of the most popular perfumes when transitioning your scent from season to season, especially when you're ready for something new and fresh…like we all are these days!
---
8.
Burberry Brit Eau de Parfum
A fresh, green-oriental blend of lush fruits, sweet nutty essences, soothing amber, vanilla, and Tonka bean.
---
More to See:
Pretty Roller Ball Travel Perfumes to Try
So Many Tech Gifts That Women Love (and Need!)
The Viral Beauty Promo From Hanacure is Here!
---
9.
Hermes '24 Faubourg' Perfume for Women
Top notes of white flowers, with plentiful woods, warm vanilla & ambergris.  A classy, earthy scent with great staying power.
---
10.
Flowerbomb Fragrance by ViktorRolf
This popular mainstay still remains a winner.  Light notes of jasmine, rose, cattleya orchid and patchouli.  It's perfect for any woman, but also a great pick for the teenage girl in your life too.  A total win-win for everyone!
---
11.
Jo Malone London Wood Sage & Sea Salt Perfume
Perfect for almost any time of year, this perfume has wonderful notes of bergamot, sea salt, white musk, sage, and driftwood.
---
12.
Test Out Almost Any Scent:  Scentbird Monthly Perfume Subscription Box
Who wouldn't love a new perfume to try every month!?  Choose from over 450 perfume brands and test-drive it for the entire month based on 4 sprays per day.  #Math  #Perfume #YesPlease.  This one is always a top seller during the Christmas season too, so snag yours now!
---
13.
Yves Saint Laurent 'Black Opium' Perfume
One of the best-sellers at Sephora, Black Opium has tantalizing scents and notes of mandarin, spicy pink pepper, vanilla, coffee and cedarwood.
---
14.
Versace 'Bright Crystal' Perfume
We're obsessed with the bottle as much as we are the scent.  A bit on the lighter side, which makes it great for those spring days when it's beautiful outside, this one has notes of: peony, magnolia, lotus flower, and iced accord.
---
15.
Creed Silver Mountain Water Fragrance
Green and clean, this is one of Creed's best sellers.  A fresh blend of sweet blackcurrants, green tea, bergamot and sandalwood.
---
16.
Chanel 'Coco Mademoiselle' Perfume
A warm floral, with notes of orange, patchouli, and Turkish Rose.
---
17.
Tom Ford 'Black Orchid' Perfume
Another from Tom Ford that made our list this season as it seamlessly mixes delicious notes of bergamot, citrus accord, gardenia, vanilla, and orchid spicy floral accord.
---
18.
Jo Malone Peony & Blush Suede Cologne
A wonderful mix of peonies, red apple, jasmine, rose and gillyflower, all mingling with blush suede. This perfume is on the softer side of our favorite seasonal scents, but still a perfect addition to your collection of scents.  It's also one of their best sellers this year!
---
19.
Kiehl's Musk Eau de Toilette Spray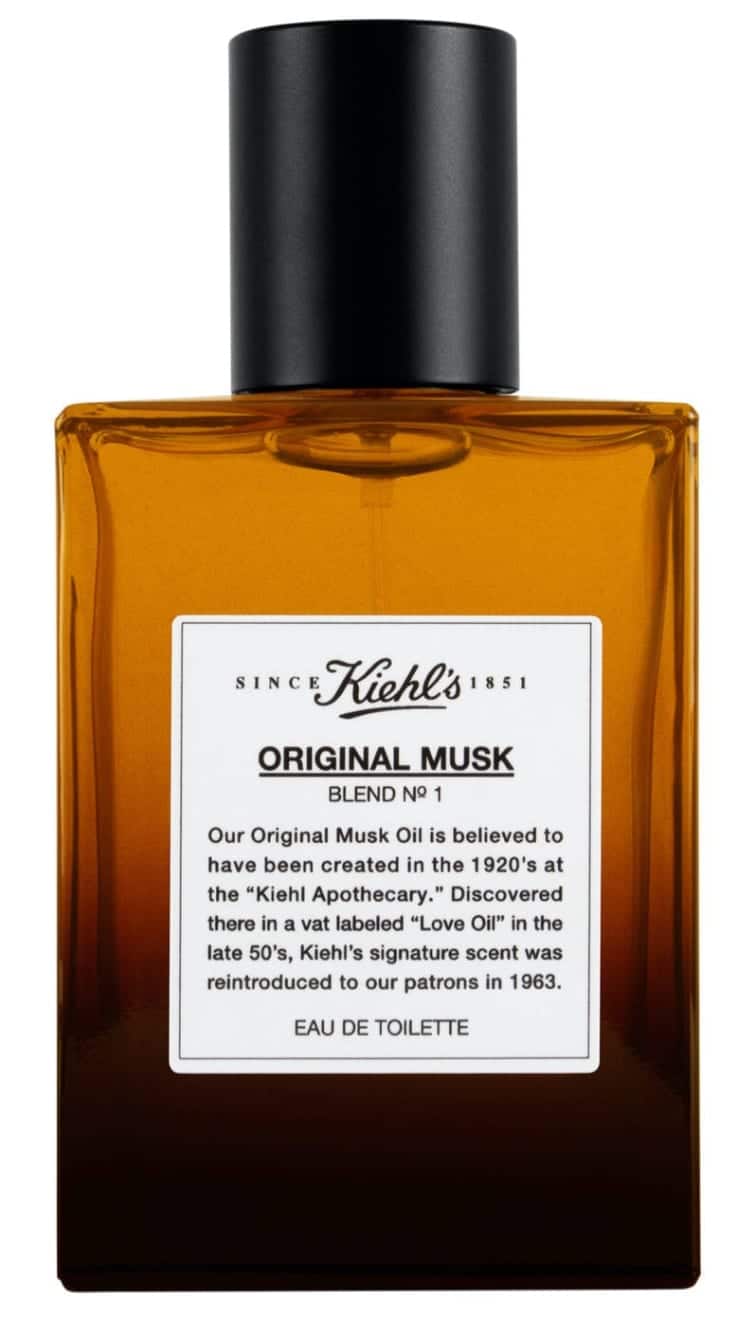 A mix of citrus and floral, drying down to a warm, finish of tonka nut, white patchouli and musk – a total winner from the folks at Kiehl's.
---
20.
Juliette Has A Gun Not A Perfume
Ladies who hate "perfumey" perfume, rejoice!  A single note of Cetalox can be worn as is, or layered with your favorite.
---
21.
CLEAN Reserve Sueded Oud
Warm, spicy and well…clean!  A mix of  oud, Bushman Candle, and Skin Musk.  Can be layered with other Clean fragrances (We're looking at you, Rain).
---
22.
Berdoues Assam Of India
Earth and woody, Assam of India combines citrus from Menton, Indian Tea and the sensual scent of sandalwood.
---
Before You Go:
Tips & Tricks for Nordstrom Coupons & Promo Codes
Lululemon Sales, Deals & Even Some Promo Codes
The 10 Best Perfumes of All Time
Amazing Beauty Gifts Perfect This Christmas
Editor's Picks from the Nordstrom Anniversary Event