The year was 1994.  I had just seen Ace Ventura at the movies (followed by 3 hours of lobby video games).  I then proceeded to quote this movie throughout the entire year and for the majority of 1995 as well.  For some reason, I assumed everyone would think I made up "Allllllrighty then!" and "I have exercised the demons!"  Apparently I was mistaken.  Go back in time to experience the 14 best quotes and scenes from Ace Ventura Pet Detective (and maybe a "When Nature Calls" quote or two).
1. Yes Satan? Sorry sir you sounded like someone else.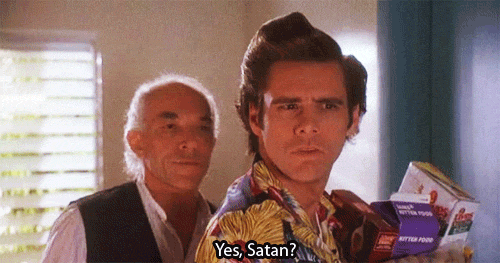 2.  Like-a-Glove
3.  Excuse me, I'd like to ass you a few questions.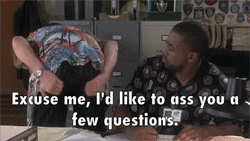 4.  It's alive!!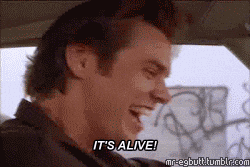 5.  Looo-hooo-zuh-heeeer!
6.  Lovely party.  Pity I wasn't invited.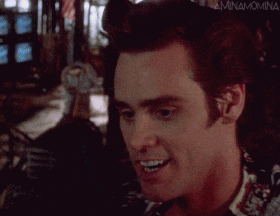 ---
---
7.  I've got a snack for you.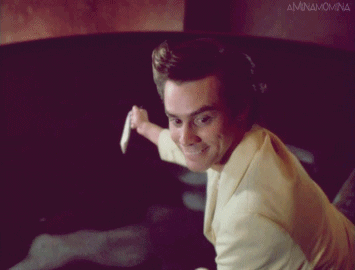 8.  Alllllllrighty then!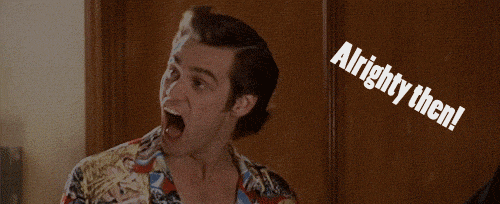 9. Finkle is Rhinhorn, Rhinhorn is Finkle, that must mean Finkle is a man!
10.  Of course…how selfish of me. Let's do all the things you want to do.  (When Nature Calls)
11.  Ahhhhhhhhhhhhhhhh               Ahhhhhhhhh              Ahhhhhhhhhhh
12.  I'm ready to go in coach!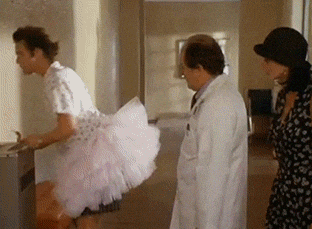 13.  I have exercised the demons!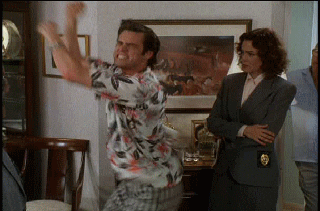 14.  If I'm not back in five minutes…just wait longer.
---
---
More Movie Quote Nostalgia:
Don't Tell Mom the Babysitter's Dead
The Goonies 13 Memorable Quotes
The Breakfast Club Quotes
Funniest Scenes from The Money Pit
The Very Best from The Princess Bride
50+ Best Movie Quotes of All Time