It's been over 26 years since The Naked Gun was released, but the quotes are timeless.  I still remember going to see this in the movie theater when I was in junior high (and never mind calculating how old I am).  It was funny then and it's still funny today.  Without further ado, here are some of the best quotes in no particular order…
Frank: Nice beaver!
Jane:  Thank you. I just had it stuffed.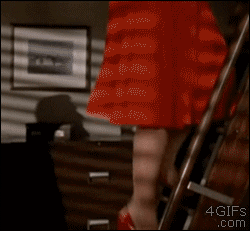 Frank: It's the same old story. Boy finds girl, boy loses girl, girl finds boy, boy forgets girl, boy remembers girl, girls dies in a tragic blimp accident over the Orange Bowl on New Year's Day.
Jane: Goodyear?
Frank: No, the worst.
Frank: Bingo!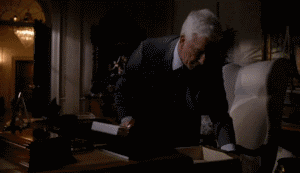 Vincent Ludwig: Cuban?
Frank: No, Dutch-Irish. My father was from Wales.
Frank: It's true what they say: Cops and women don't mix. It's like eating a spoonful of Drano; sure, it'll clean you out, but it'll leave you hollow inside.
 Jane: Would you like a nightcap?
Frank: No, thank you, I don't wear them.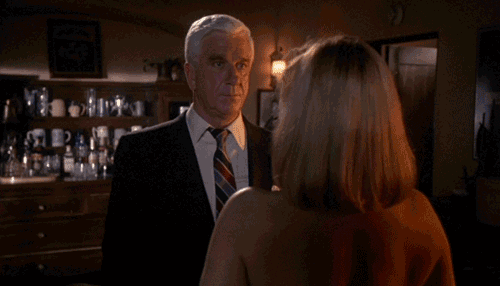 ---
---
 Frank: It's fourth and fifteen and you're looking at a full-court press.
 Ludwig: So they were able to get him to the hospital in time?
Frank: Yes, he's in the intensive care ward at Our Lady of the Worthless Miracle.
Frank: Protecting the Queen's safety is a task that is gladly accepted by Police Squad. No matter how silly the idea of having a queen might be to us, as Americans, we must be gracious and considerate hosts.
 Ed: Doctors say that Nordberg has a 50 – 50 chance of living, though there's only a 10 percent chance of that.
Enrico Palazzo: Steeeeee-rike!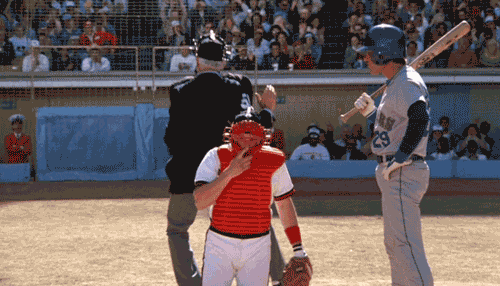 ---
---
More Quotes:
The Best Quotes from CLUE the Movie
Funniest Quotes from Goodfellas
The Best NeNe Leakes Quotes from RHOA
Funniest Teen Mom 2 Quotes from Barbara Evans