…because how many bottles of wine can you really give at the next housewarming party?  10?  20?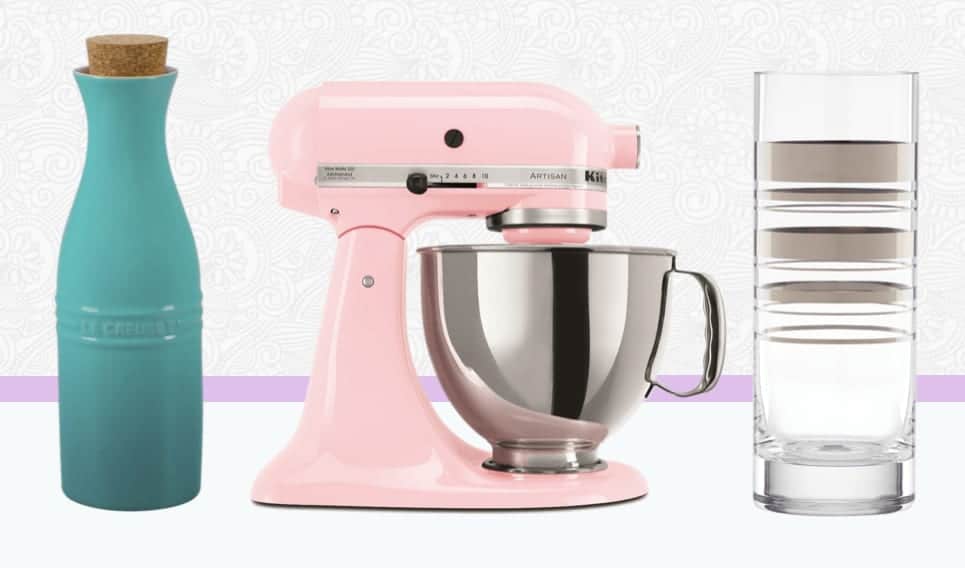 Owning a new home (or apartment if you live in NYC) can be a super exciting time…for the homeowner.  Not so much for you! There's so much pressure on what you should bring to that dreaded housewarming party so we've rounded up some of the most unique, classy and fun housewarming gift ideas for 2023 with a little something for the girls…and the guys because, well, they live there too.  Shop our latest must-have picks that you'll want for yourself as much as the new homeowners will:
1.  For the Hostess: Palm Tree Set of 4 Highball Glasses – Buy It Here For $86
---
2.  For the Wine Drinkers:  Le Creuset Glazed Stone Wine Carafe with Cork – Buy It Here For $50
---
3.  For the Zen:  Diptyque 'Roses' Scented Candle – Buy It Here For $64
---
4.  For the Chic Homeowner:  Smeg Pastel Blue Retro-Style Toaster – Buy It Here For $150
---
5.  For the Beer Drinking Homeowner:  Bottle Opener Slot Game – Buy It Here For $70
Crack open your beer and play party games – Which we're pretty sure could end up taking a left turn.
---
6.  For the Neighborly:  'Howdy' Welcome Mat – Buy It Here For $50
---
7.  For the Traditionalists:  ORREFORS Organic Cylinder Vase – Buy It Here For $65
---
8.  For the Home Chefs:  Le Creuset Marsielle Blue Salt Mill – Buy It Here For $38
---
9.  For the Casual Drinkers:  Ralph Lauren Double 'Old-Fashioned' Glasses – Buy It Here For $95
---
10.  For the Music Lovers:  Bose Wave Radio IV Music System – Buy It Here For $350
---
11.  For the Inspirational:  Ben's Garden Bright Scripts Super Strong Magnets – Buy It Here For $28
---
12.  For the Beauty Lovers:  Beautiful Flowers from the Base of a Volcano – Buy It Here For $50
---
---
14.  For the Cocktail Lovers:  Copper Moscow Mule Mugs – Buy It Here For $17
---
15.  For the Bakers:  KitchenAid 5-Qt Stand Mixer in Pink – Buy It Here For $245
---