With the latest college football selection committees rankings causing quite a stir in the sports world, it's a great time to look at the 9 regular season games that no college football fan should miss for the rest of the season.
1.  Mississippi State @ Alabama,

November 15th 3:30 PM

CBS
The SEC West gauntlet continues for Alabama and sort of begins again for Mississippi State.  These two teams control their own destiny and winning out will guarantee a playoff position.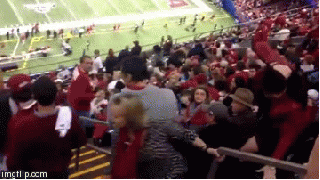 2.  Florida State @ Miami,

November 15th  8 PM

, ABC
The last true test for Florida State.  If only Miami had a true home field advantage, this would really be something.  We expect Florida State to roll, but Duke Johnson could make things uneasy.
3.  Ohio State @ Minnesota,

November 15th, Noon

ABC/ESPN
Can Ohio State continue its run of impressive wins to impress the committee.  Minnesota isn't much, but its still a ranked team, and will be the last ranked team Ohio State plays until the B1G Championship Game.
4.  TCU @ Texas,

November 27th, 7:30 PM

FS1
Crank up the 2nd Thanksgiving Dinner and sit down on the couch for a good 'ol fashioned dogfight.  Gary Patterson wins this game, and his post-game interview will be a can't miss.  Texas wins this game and Charlie Strong has a strong signature win heading into his first full off-season as head coach.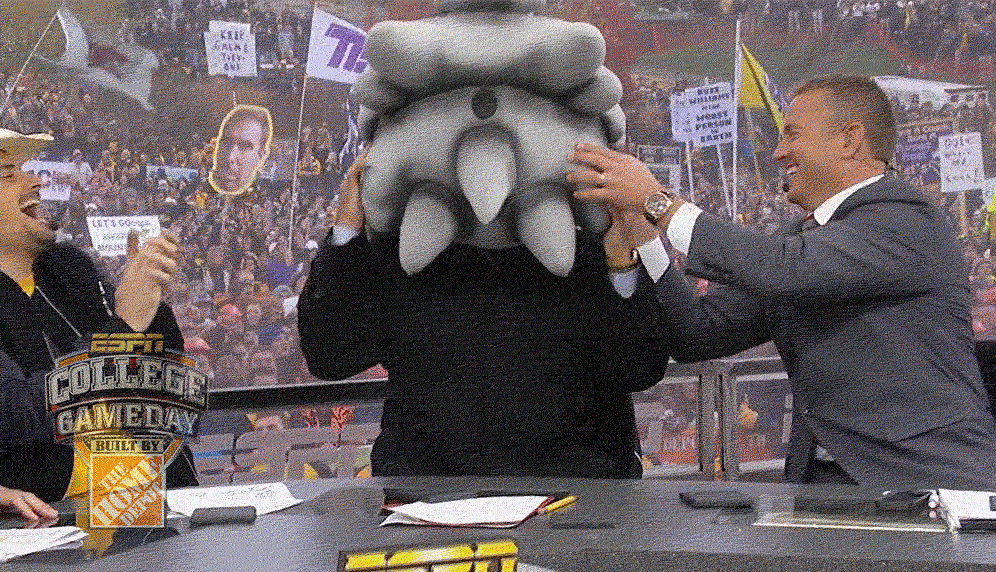 5.  Arizona St @ Arizona,

November 28th, 3:30 PM

Fox
The first in-state traditional rivalry with major implications begins with a battle in the desert.  Arizona State should still have only one loss heading into this contest and with other 1 loss teams playing this weekend, this one will surely not disappoint.
6.  The Iron Bowl, Auburn @ Alabama,

November 29th, 7:45 PM

ESPN
We all remember what happened last year, well this year there should be national title implications as well.  Count me in for this one.
7.  The Egg Bowl, Mississippi State @ Ole Miss,

November 29th, 3:30 PM

CBS
CBS just announced they will carry this game at
3:30
, and for good reason.  Mississippi State at worst will have 1 loss.  Ole Miss will want nothing more than to ruin its rivals season.
8.  The Civil War, Oregon @ Oregon State,

November 29th

(TV, TBD)
On paper this game shouldn't be close, but in a rivalry like Oregon vs. Oregon State, nothing plays out like it should.  Oregon should be looking to close out a spot in the Pac-12 championship game as well as keeping its playoff hopes alive.
9.  Baylor @ Kansas St,

December 6th

(TV, TBD)
Assuming both Baylor and TCU remain with 1 loss heading into this contest, if Baylor wins this game, they should approach the top 5.  How could the committee give TCU the nod with Baylor winning head to head earlier this season?