The SECOND we heard the first 6 beats of "Get Ur Freak On" we knew there was no doubt that Missy Elliott OWNED the Super Bowl halftime show last night. Sure Katy Perry had top billing (and riding on that "The More You Know" shooting star was cool) but anyone with eyes and ears (and over 25) knows that Missy killed it and looked great while doing so.  For 2 minutes and 39 seconds she stole the show with a medley of, "Get Ur Freak On," "Work It" and "Lose Control" and at the current time she has those three songs on the iTunes Top 20…while Katy has none. Here's a little mashup clip from Timbaland, take a look:
Here's 5 times Missy killed it, in gif format of course:
1.  She Put Her Thang Down: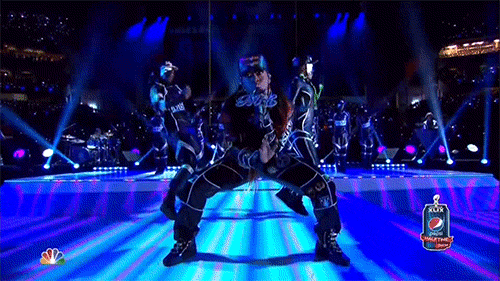 2.  She Flipped It: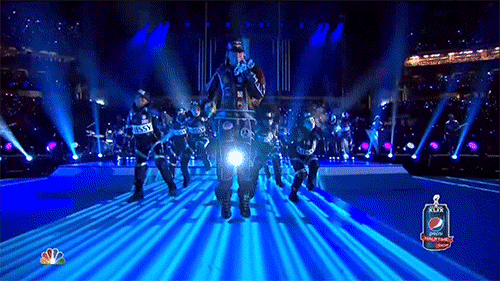 3.  And Reversed It: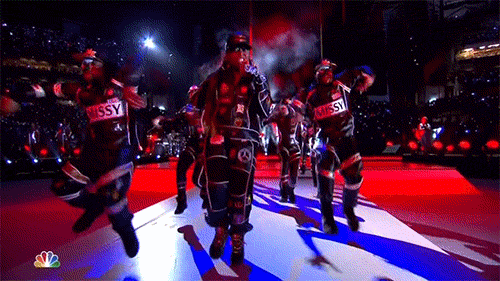 4.  She Ran Literal Circles Around Katy Perry: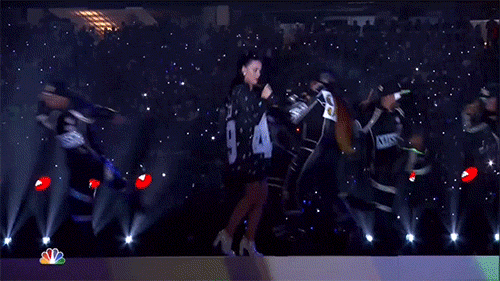 5.  She Updated the Running Man: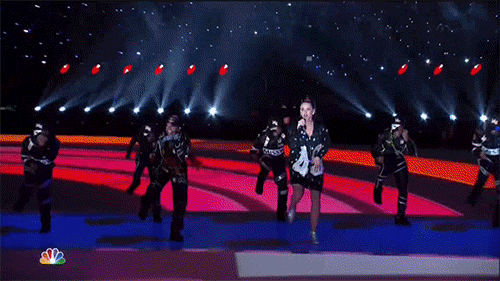 After such a huge outpouring of support, Missy took to Twitter to thank all of her fans, cry a little, and give us hope she'll be spending more time in our lives…soon.
I cried because I've been thru so much but I'm still here & thru the grace of God & u the fans believing in me I love y'all

— Missy Elliott (@MissyElliott) February 2, 2015