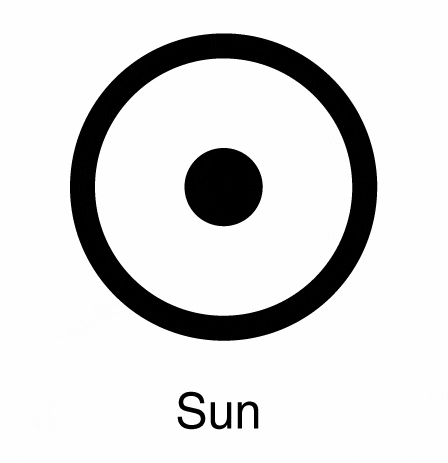 Don't begin 2017 like a cave person!  Oh hell no!  The folks of Brostrick.com contacted all the most famous astrologers from the past via a Ouija Board and asked them to provide what the year ahead will look like for all of y'all.  For free.  Please note their accuracy.
Aries: This is your year if you're looking to take that exotic vacation or just stay at home and complain about it. You're a free spirit with two eyes and hair so you know what you want and you're determined to get it, except you don't and you won't. Your spirit animal is your mother-in-law. Your lucky numbers are: 4…and that's it.
Gemini:  You've been experiencing a huge health kick lately and it's in the stars that you'll join the gym very soon. Expect to quit the gym on your way to the gym and binge eat until Valentine's Day. That's when your love life will totally heat up, as will your kitchen when your single-life Hot Pocket starts a small kitchen fire. Hot! Your spirit animal is a rabid mouse. Your lucky numbers are: 1, 2, 3, 4 and H.
Leo:   If you've been feeling nostalgic lately, you're not alone! Expect to hear from someone from your past soon! Mainly, bill collectors and probably your college requesting some additional donations. This is the year to declutter your life and thanks to a predicted tornado, Mother Nature will take care of it for you. Cut your hair or grow it out. Either way, focus on your hair this year. Your spirit animal is your kids. Your lucky numbers are: unlucky.
Capricorn:  The moon is in it's 7th house of Jupiter, which sounds great…but not for you. Expect an absolute mess of year and also expect to mess your pants after a real dicey dinner with friends. On the flip side this is your gardening year and your tulips will be in full bloom by mid March. Silver lining. Your spirit animal is Jennifer Lopez. Your lucky numbers are: 99, 88, 77, 66 and 3.
Taurus:   Get ready for the best year of your life! You'll also lose your job, your home and your partner but other than that get ready to have some fun! Looking into your drinking issues proves to be more fun than you originally thought. Spend some time thinking how great your friends have been this past year and then ask them for some money. Take that money and purchase lottery tickets. Visit a nearby prison and let the sparks fly. Your spirit animal is the beans from Jack and the Beanstalk. Your lucky numbers are: 666
Cancer:  You're the kind of person who has teeth and knows it! You'll be likely to brush them this year and why not? You deserve it! This is also the year where omelets will be a major part of your life. And heatwave puns. Sky is the limit for you. Your spirit animal is Mary Magdalene 😉 Your lucky numbers are: Missing.
Virgo:  Waiting on that marriage proposal? Well keep waiting and freeze your eggs while you're at it, you sexy Virgo. Sparks will fly at your gynecologist office by mid May and maybe even a romantic dinner to follow (in the hospital cafeteria). Always had the urge to write that epic novel? Do it! It won't sell, but your typing skills will improve, which will open up dozens of new doors for you. Paint those doors. Your spirit animal is Dina Lohan. Your lucky numbers are: 6,143 and 9,234,201.
Libra:  The sun and Pluto are in their 4th house so it's the perfect time to try out for that professional sports team you've been thinking about. Just show up, they'll let you in for a free try out. Plan to cut the lawn more times this year than ever before and sneeze less. That's right because the universe is on your side and not the tissue companies. Dust off your ballet slippers and get ready to show off your shoulders. Hide your knees for reasons that'll become clear toward the middle of the year. Your spirit animal is the banker from Oregon Trail. Your lucky numbers are: 22, 22, 22, and 22.
Scorpio:  You know that saying, "Work hard, play hard?" You'll do the opposite of that and by early May you'll be picking out new sheets for the homeless shelter. Your eyebrows will kill it this year and while you'll have the urge to keep your Christmas lights up all year round, think twice. Plan on taking up sledding and pet every 3rd dog you see at the park. Dancing may just save you this year. Your spirit animal is the mother from the Muppet Babies cartoon with the green striped socks. Your lucky numbers are: Not easily translated from Mandarin.
Sagittarius:  Feeling more flirty than normal? Well get ready to fan your feathers you sexy peacock! With Uranus in its 7th house until late June expect to be in heat for the first half of the year. I'm talking real pig. Things heat up when a stranger rings your doorbell by late winter. Don't open it. Hide in the closet with a pistol and phone the police. Shave your legs and plan that trip to Delaware you've been dreaming about. Your spirit animal is Angelica Houston. Your lucky numbers are: 0, 00, 1 and 7.
Pisces:   Now's the time to really put yourself out there and grab that brass ring. Thinking of taking up pottery? Don't. It will end in tears. Rekindle that relationship with your grade school sweetheart, regardless if they're married now or not living. Call a physic and ask for hairstyle advice. Plant a tree every time you curse. Everything will 100% work out for you this year, except when it won't. Your spirit animal is Octomom. Your lucky numbers are: 7 (and that's about it).
Aquarius:  Your smile really isn't as bad as everyone says. Use it! Well, use it while you can. It's not looking good for you in the dentist department, but your 401K will never look better! Plan on taking control in all your board meetings this year and work 'mint' into the conversation as much as possible. Get ready to stand in line at the Today Show for their summer concert series, but don't let the camera capture you because you'll call in sick to work and then get busted…and fired. Tickle people more. You never know where it'll lead. Your spirit animal is Bill Cosby. Your lucky numbers are: 8, 6, 7, 5, 3, 0, 9.