Apparently we live in a world where people think it's ok to just basically shout insults at someone while they perform on stage. Welp, that's exactly what happened to Britney Spears when she was finishing up her Vegas show "Pieces of Me."
Allegedly throughout the whole show, one concert-goer repeatedly yelled towards the stage calling Britney a "fat bitch." By the end of the show when Britney asked if everyone wanted to hear one more song, the concert heckler screamed "fat bitch" one more time, to which Britney finally responded by calling him a "f***ing asshole." While the insults were a bit difficult to understand in this video, you can clearly hear Britney's response.
Why would someone pay good money to attend a show only to heckle the performer the whole time? I have a feeling this person is going to be identified and end up on The Today Show, Good Morning America…then hated by America and then finally on Celebrity Rehab with Dr. Drew in the next 6 to 8 months. This, sadly, is the new American Dream.
I'm sure Britney is laughing all the way to the bank…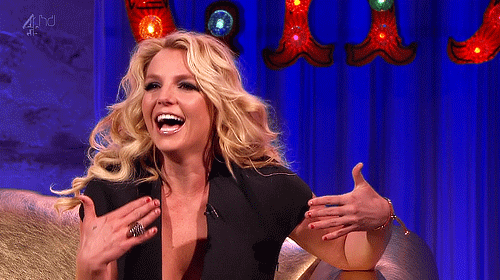 You'll Also Love:
A 1,000 Foot Slip-n-Slide is Coming to New York City
Unique Mother's Day Gifts & Ideas for 2015
Best Women's Perfume, Fragrances & Scents This Season
The Most Annoying Facebook Updates EVER
Best Menswear Trends for 2015