Infamous Real Housewife of New Jersey, Teresa Giudice, is officially in prison.  Teresa, who was sentenced to 15-months in the clink-a-link for a variety of financial fraud "issues" allegedly reported to her new Danbury, CT prison-home at 3 am on January 5th, 7 hours earlier than when she was required to report.  I say let her out, already, due to that good behavior!

Tre was accompanied by her lawyer and not her husband, Joe, who will begin his 41-month sentence when Tre wraps hers up. Apparently things are already going really well in the slammer-lammer-ding-dong as her lawyer stated:
Teresa is a very strong woman. She won't have any problems in there. When we arrived at Danbury, everyone we encountered was extremely courteous and respectful."
In case your wondering, Teresa's prison is the same prison that was the inspiration for the hit Netflix series, Orange is the New Black.  It's only a matter of time before Tre is making homemade hooch-marinara out of her toilet and performing in the year-end holiday pageant.
Here's how I feel about Tre being in the clink and not in the spotlight for 15 more months.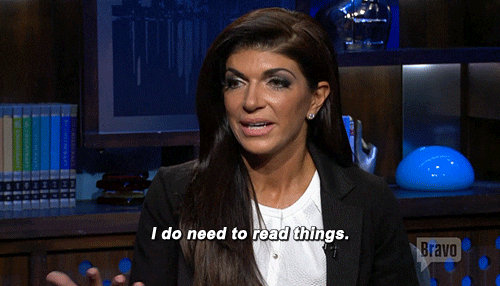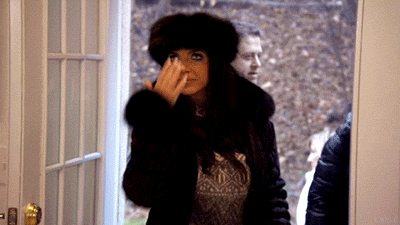 Here's some Valentine's Day Gifts you can send to Tre!  Flip through all 16!
[masterslider id="94″]
Img Source: Instagram
Even More Fun:
If Teen Mom Quotes Were Motivational Posters
The Best TV Theme Songs of All Time
The Best Books Ever Written