Breaking News:  TMZ is reporting that Kris Kardashian has officially filed for divorce from (Spruce) Bruce Jenner.  I don't need to worry about how Kris will support me because apparently there was no prenup, but the silver lining (playbook) is that since they've legally separated in June 2014 anything she made after that is 100% hers/mine. Other details include:
No one get spousal support
They'll share joint custody of Schecky Kylie Jenner (she's 17)
They've already agreed to a property split
Bruce gets to keep his current face
No word yet who gets to keep Kris' clothes.  You see, that was a layup joke about Bruce since, you know, he may or may not allegedly be in transition.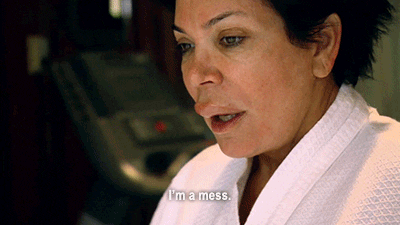 Image via Instagram
Source Tip